We have completed development of the initial version of PowrLine's desktop web app. This version of PowrLine has the exact same features as the native app versions (except for calling) and provides a more spacious UI to manage leads in the pipeline. The desktop layout is easier to use while in the office, especially for less on-the-move staff members like office managers.
While calling through the browser is not yet supported, texting is included in the desktop web app. Our beta users have already reported how well this works when they are at their office. They are sending texts through the mobile app all day, so it's nice to be be able to type out messages on their keyboard when they're at their desks.
Stages in the pipeline panel are displayed horizontally instead of vertically, which makes it much easier to mentally digest the layout and intuitively keep track of how sales are progressively. Each stage is sized to the height of the screen, but can hold any number of contacts. Stages with too many contacts to display are vertically scrollable to allow older contacts in the stage to be reached.
Draggable contact cards (between stages) has already been requested by several of our beta users, but we are cautious to add this functionality for a few reasons: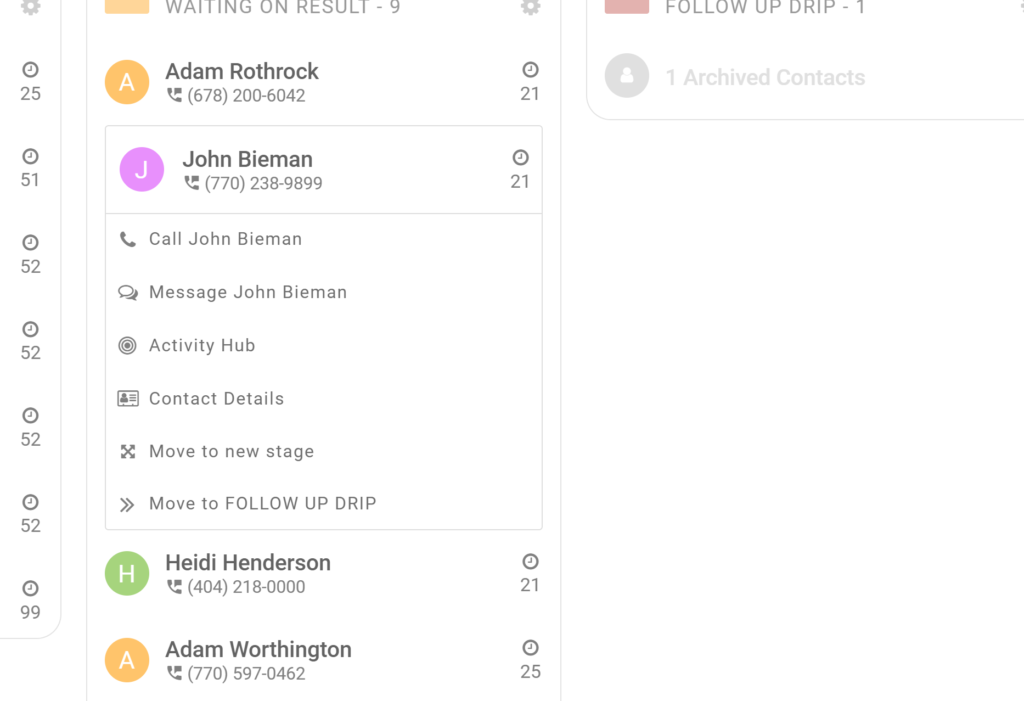 Complex feature that will requires extensive hard-coded development to add, while not being essential functionality for use of PowrLine.
Makes accidental movement of contacts more likely. This isn't an issue for CRMs with visual pipelines, but since PowrLine is triggering automated messages from stage movement, accidental movements can be costly.
Overall app performance likely to suffer due to increased Javascript use.
We will be exploring draggable contact cards more in the future as it does provide a wonderful UX when executed correctly. For the time being however, we will retain the "Move to" buttons in the expanded contact options for movement of contacts through the pipeline.