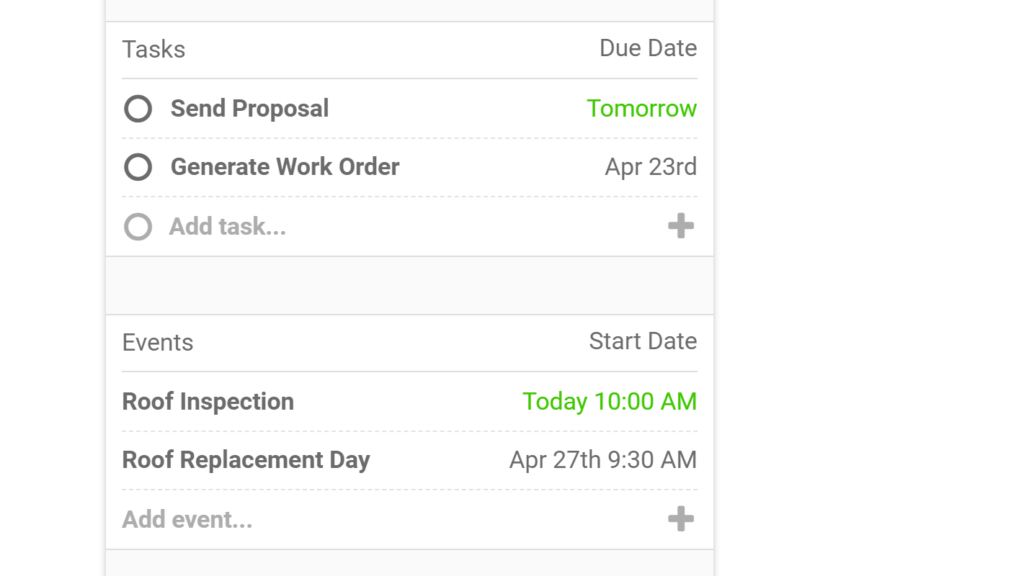 Events and tasks are the latest two features on our core functionality roadmap to be added to PowrLine. These two interrelated functions are extremely powerful ways of seamlessly managing time and effort throughout the sales process. The initial versions of both feature have been fully completed and deployed to our beta users, and we're now debugging and working on integrating them into PowrLine's automation engine.
While the foundation of PowrLine is the business phone number and that focus sets us apart, it is the sales CRM and automation tools provided by our higher tier plans that will generate revenue. Consequently, our paid plans will compete with sales CRMs for market share. Events and tasks are common features among almost all successful small business sales CRMs, so including them in PowrLine is almost a requirement. That being said, the unique way in which PowrLine combines a phone numbers with automations and contact management, makes these features even more powerful than they usually would be.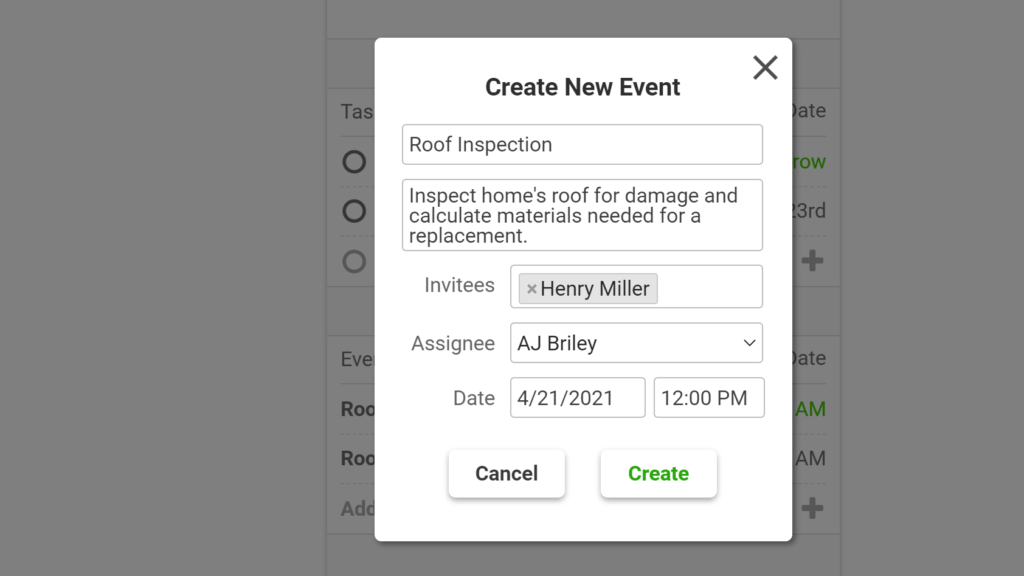 Events
Events in PowrLine can be given a data and time, include up to 10 contacts as "invitees", and are assigned to a single user on a PowrLine team. Upcoming event dates can be shown for contacts in the PipeLine view providing better context for contacts in a "Scheduled Consultation" or "Appointment Set" stage of the sales cycle. The date and time of a contact's most recently added event can also be used in automated texts and emails, improving how those automated messages can tailor themselves to each contact, as well as enabling scheduling confirmation and reminder emails to be sent from PowrLine.
Tasks
Tasks in PowrLine are given a due date, can be associated with up to 10 contacts, and are assigned to a single user on a PowrLine team. Tasks can be "checked off" by tapping on the circle icon next to them, which reveals a checkmark. Completed tasks are automatically moved to the bottom of the list of tasks.
Tasks fit extremely well into PowrLine's automation engine. You can add a "Create Task" automation to the automation sequence of any stage, triggering the creation and assigning of a task automatically when a contact reaches that stage of the sales pipeline. This extends the automation ability of PowrLine from just automating outgoing messages, to also automating management of a team. Even solo users will enjoy being able to set up their automations so that tasks are automatically added to their "To Do" list for them as they move contacts through their sales pipeline.