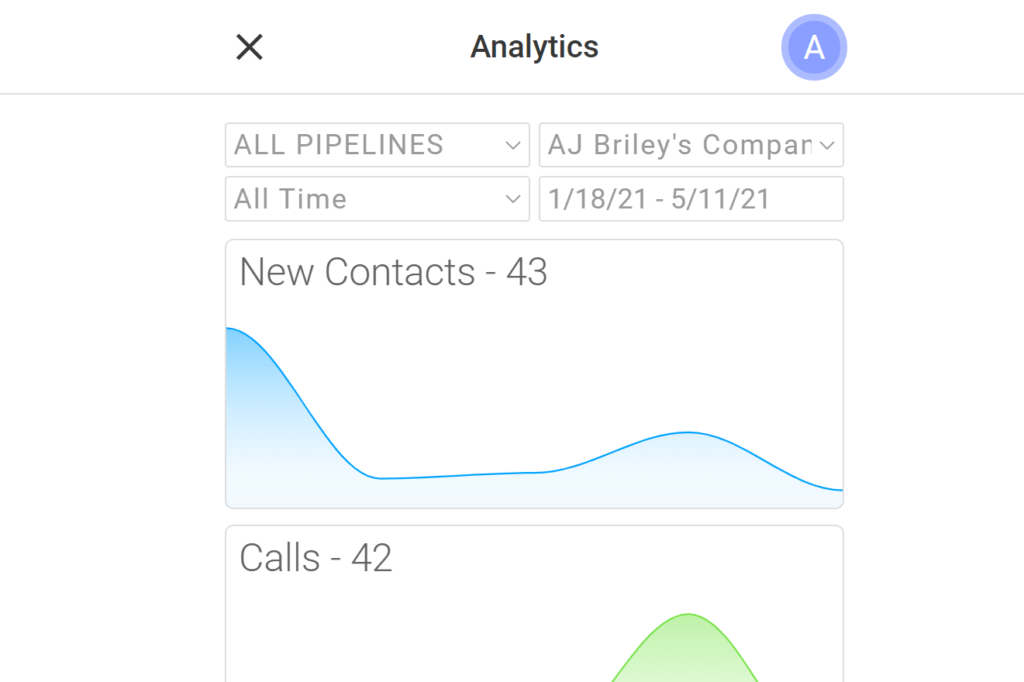 We've completed and launched our analytics feature to our beta users, giving them the power to monitor the flow of contacts through their business. Users can track their or their company's incoming leads (contacts) as well as see what stage those contacts end up in (which reveals close rate and more). We've kept the initial version of this page fairly simple, and we'll be iterating the layout and design based on user feedback.
The top portion of the analytics page allows users to select the pipeline, user, and time period to see analytics on. Below that, users are given four number with graphs for their current selection: New Contacts, Calls, Messages, and Automations. At the bottom of the page, user can see the distribution of those new contacts in their current stages.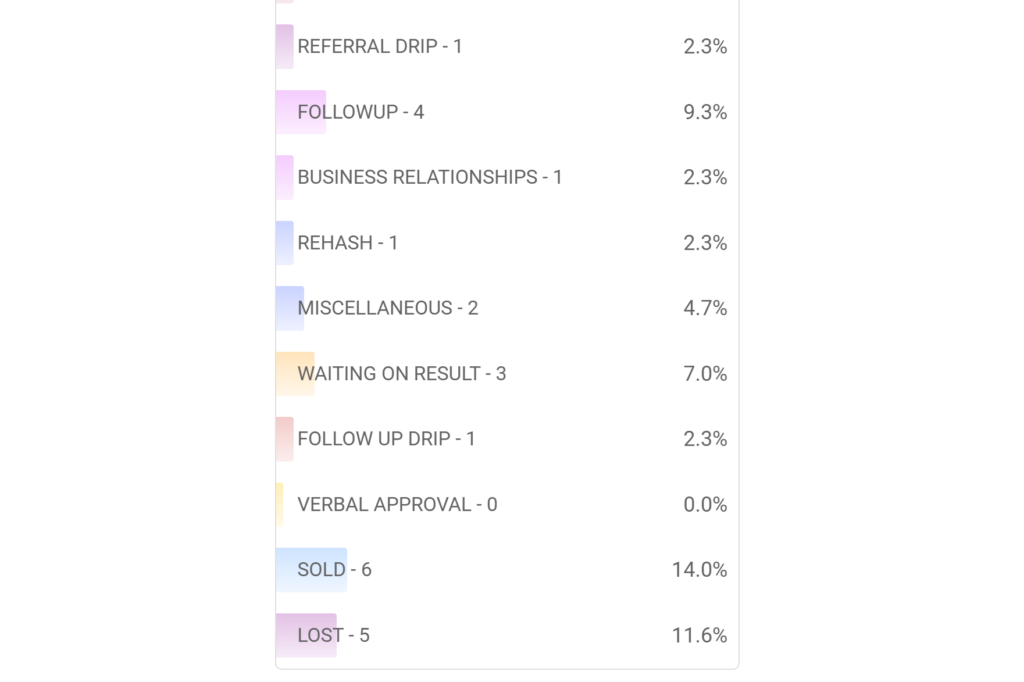 As Peter Drucker said, "What gets measured, get's improved", so we hope that this new Analytics page gives PowrLine users the simple measurements they need to gauge and improve their company's sales performance without getting lost in the numbers. We'll see what our users have to say after using this feature for a few weeks, and adjust from there.