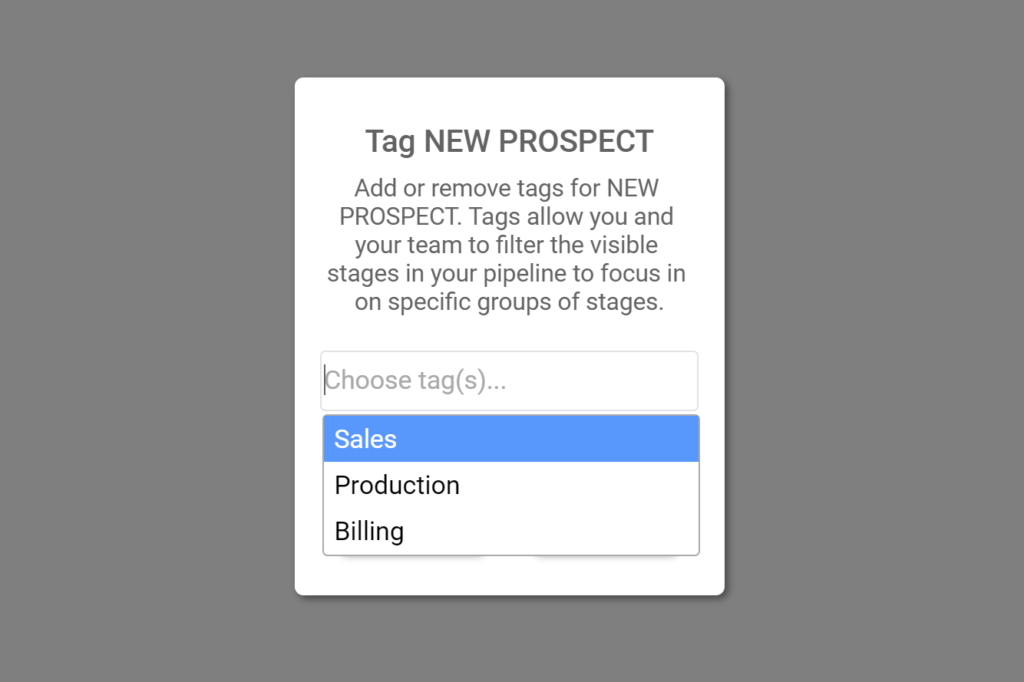 We're happy to announce the addition of stage tags to the PowrLine organization structure. Stage tags can be placed on stages to organize and group them. Grouped tags can then be viewed together in the pipeline view, with all other stages excluded. This is useful for productivity (where you want to exclusively work on a specific set of stages, such as all billing related stages) as well as for performance (by limiting the number of contacts that are loaded at a time).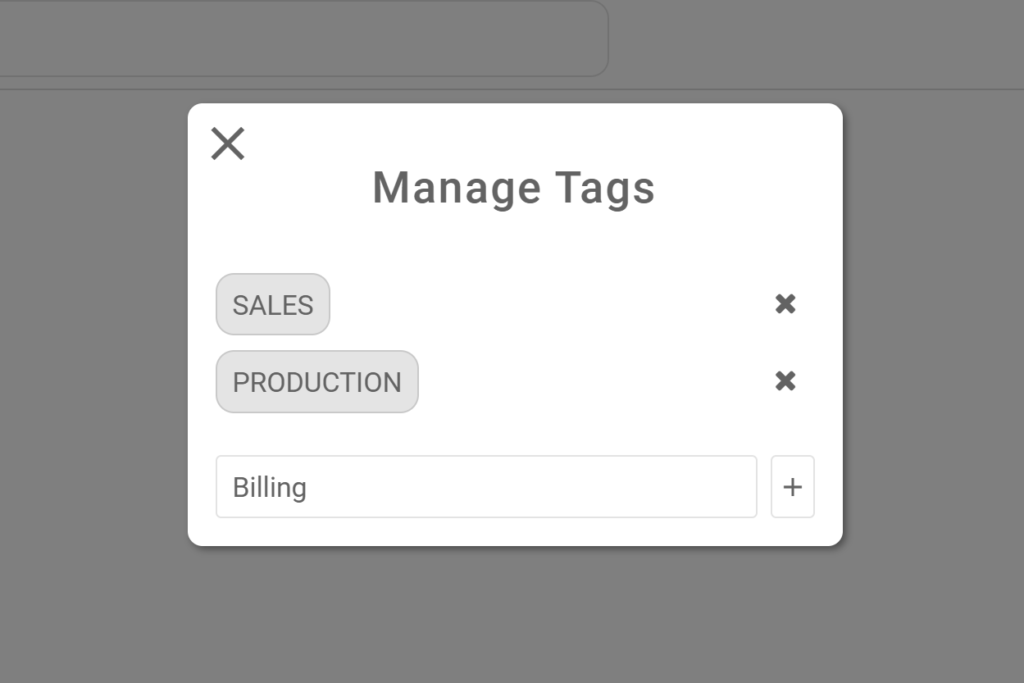 Tags can be customized on the Pipeline Setup page by tapping the edit button on a stage, and then the tag button. If no tags have been created yet, then tap "manage tags" to open the tag management dialog. If tags have been created for your company, then you can simple click on the "Choose tag(s) field to start adding new tags to your stage.
The tag management dialog is where you will create and delete tags from your company's account. Deleting a tag on in this area will remove the tag from all stages, so be careful. Simple type in a tag name, and tap the plus sign button, to create a new tag. Tap the "x" to delete a tag.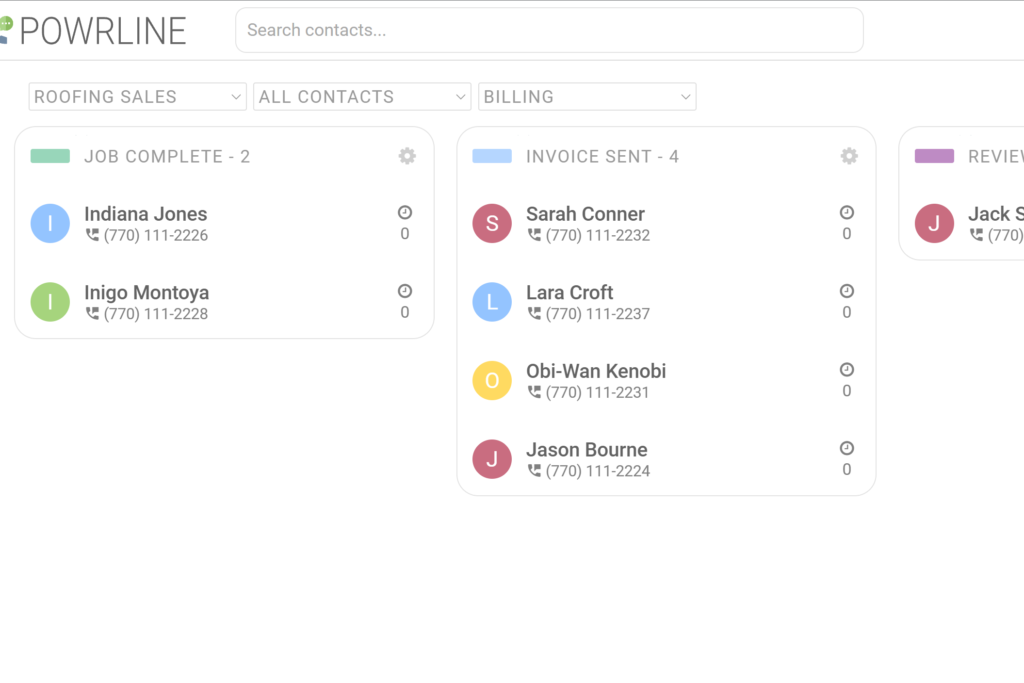 Once tags have been created and added to stages, you can select tags from the pipeline page to filter visible stages down to only those with the selected tag. You can also set a default tag for your pipeline by going to settings. Your default tag will be "All Tags" unless you change it to a specific tag.