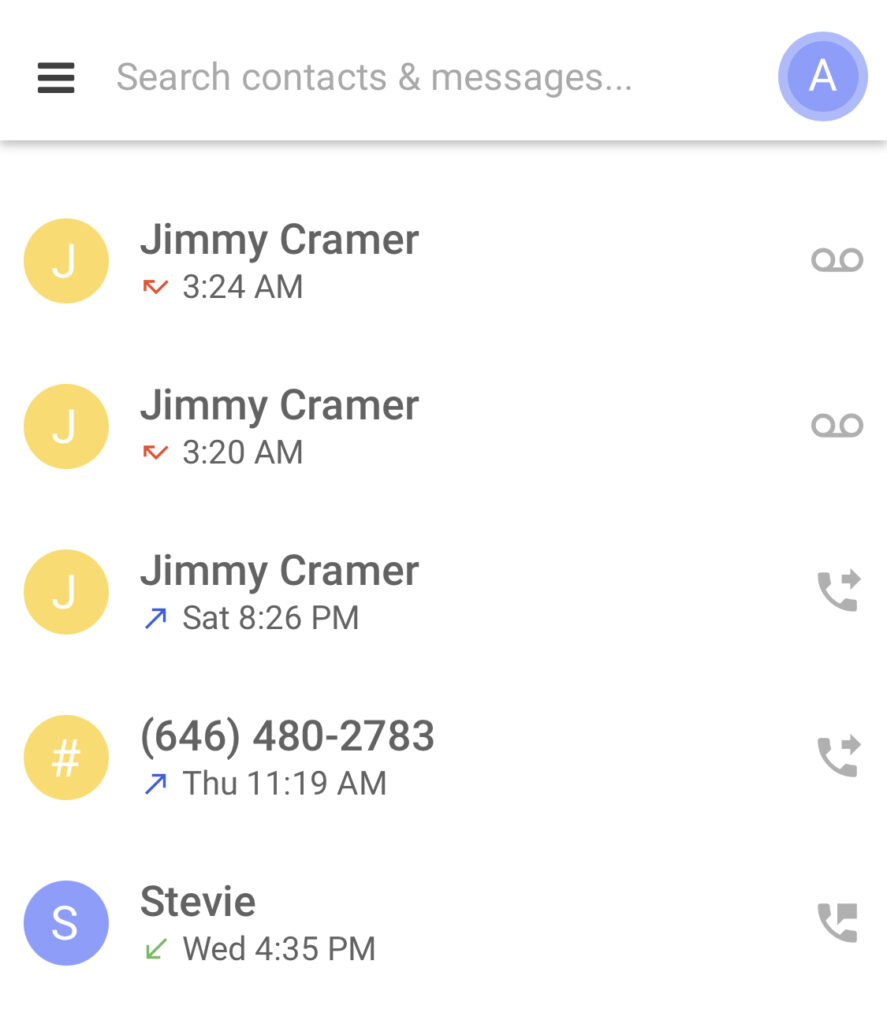 Big news! We've completed the visual voicemail and missed call functionality and deployed it to our beta users.
This is a critical feature of PowrLine that has been in the queue for several months as it required some complex hard coding and API work. Previously, any calls to PowrLine users that weren't answered went through to their personal phone's voicemail, breaking the separation between personal and business that PowrLine is meant to provide.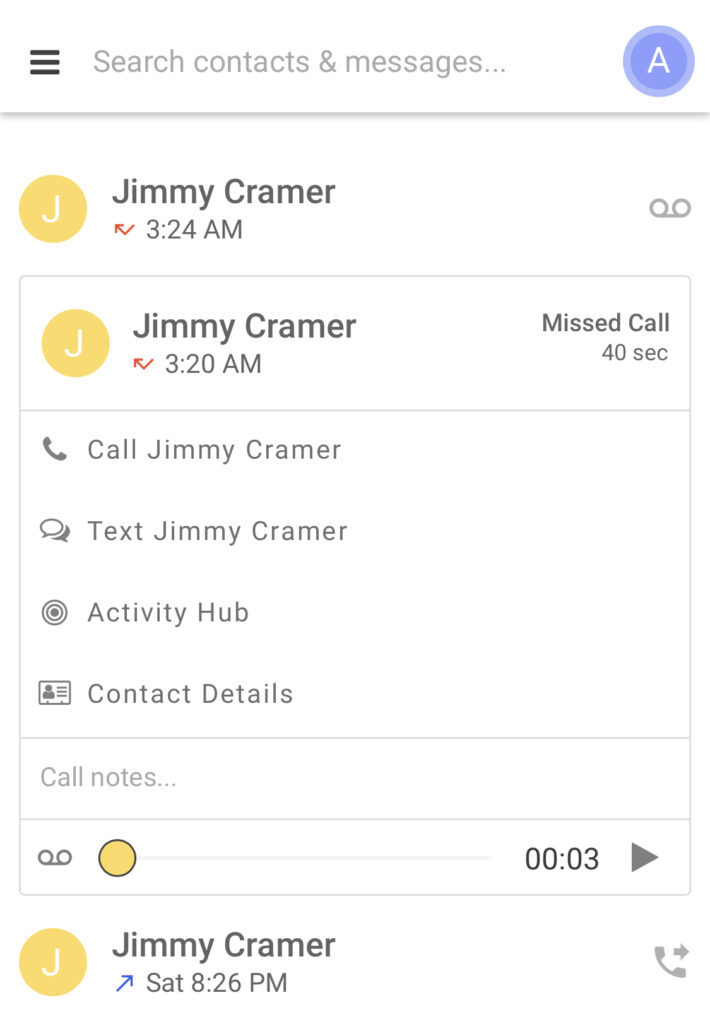 With this new functionality, ignored incoming calls are marked as missed and, if the caller stays on the line, the PowrLine user's custom voicemail greeting is played before taking a recording. Voicemail recordings are displayed at the bottom of the expanded view of a call record in PowrLine. The large grey icon of a call record shows a tape silhouette to alert users that there is an attached recording.
If you're a beta user or investor with early access, check the new functionality our in the app. You can also call our demo line to hear AJ's VM greeting: (770) 609-3082